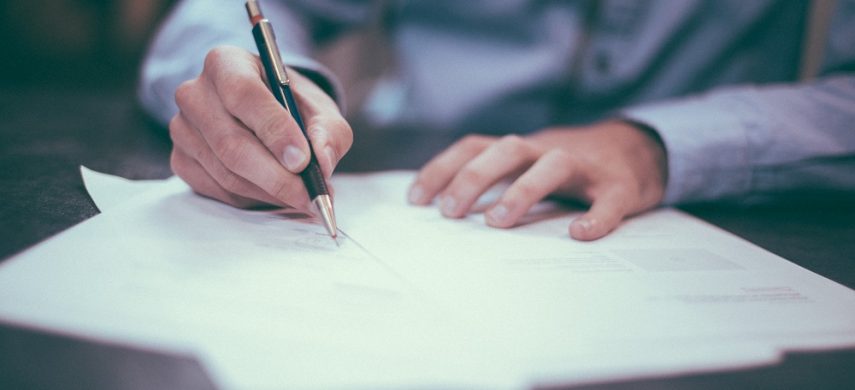 Preparing to Meet with Your Divorce Attorney
When preparing to start your divorce action, or if you already know that you will soon be served by your spouse, it is important to gather and organize the paperwork that will be necessary. Many people hate the idea of paperwork and even try to procrastinate about it, but being pro-active will save a lot of time in the long run. You will be able to answer many of the critical questions that will help your attorney access your situation and advise you of your legal rights and responsibilities.
Documentation and Information Needed
On the first visit to your attorney be prepared with the date of marriage, birthdates and social security numbers for you and your spouse, information about previous marriages including divorce decrees, prenuptial or postnuptial agreements, and any judgments and pleadings that involved either you or your spouse.
If dependent children are involved, bring your children's birthdates and social security numbers. Caring for your children will require financial cooperation. You will need to make decisions about parenting time, child care expenses, educational expenses, and future expenses such as college. You will also need to resolve which parent will claim the children for credit on your taxes. While things won't necessarily be resolved immediately, start to formulate your thoughts and goals on all of these issues.
The amount of documentation and paperwork you will need depends on whether your divorce is contested or uncontested. As you can imagine, there will be a lot more paperwork required for a contested divorce than for an uncontested case. The attorneys of Hulse Law Firm will work with you so that you can access the appropriate financial information early on and make sure that key items are not overlooked. We are specifically trained to help you navigate a successful settlement and secure your future financial stability.
How are Assets and Debts Documented?
The process of determining total assets and debt is more involved. You will need to produce paperwork that includes tax returns, bank statements, loan statements, credit card statements, marital home and other real estate information, vehicle information, health and other insurance accounts, investment accounts, and retirement accounts. These documents should cover your long-term history, not just the most recent transactions. While it generally depends on the length of marriage, three years of data should be sufficient.
Make a list of personal property including jewelry, artwork, collections, and antiques, and also specify which financial and material assets you personally brought into the marriage as individual property. It is also a good idea to pull your credit report and make sure you know about all debt that is registered in your name.
What Will Be Required by the Court?
The summarization of a complete and accurate financial picture is a very important part of the divorce process. This disclosure of information will be put together from the paperwork and documents discussed here. The attorneys of Hulse Law Firm will ensure that the financial disclosure is done accurately, will see that your assets are safeguarded, and protect you so that you don't miss out on your share of your spouse's assets, investments, or accounts.
Seek the Representation of Hulse Law Firm
Being aware of the documentation needed and taking the time to prepare and organize your paperwork will save you a significant amount of time, money, and much of the unnecessary last minute stress. While we understand this is a very emotional time, it is important for you to stay focused during the entire process of divorce and know that accurate information and financial accountability is critical. As your attorneys, we will also help you create a clear picture of what it will cost to maintain your current lifestyle so that you are well-prepared to move on with your life after divorce. Call Hulse Law Firm today to set up your initial meeting!