Lauren Hulse founded Hulse Law Firm in 2014 dedicated to providing highly individualized services to people with family law issues. Hulse Law Firm focuses on helping clients through difficult times with compassion and professionalism. They work with clients to make sure they understand the legal process so that they can make the most informed decision for their family.
Lauren Hulse, Esq – Founder, Attorney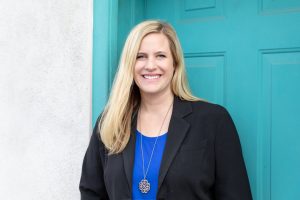 Lauren Hulse is the founder of Hulse Law Firm. A Colorado Native, she has practiced law since 2008. She began her career as a fellow for two distinguished District Court Judges in Douglas and Arapahoe Counties. After completing her fellowship position, she was an associate attorney at a large firm in Colorado Springs, followed by her position as a senior associate attorney at a large firm based in Denver. Both firms focused exclusively on family law matters.
Lauren opened the Hulse Law Firm in October of 2014 to provide highly individualized services to people with family law issues and estate planning matters.
In 2017 and 2018, Lauren Hulse was selected as a Rising Star with Super Lawyers for her work in family law.
Lauren serves as the chair for the Membership Committee of the Alliance of Professional Women, and is a member of the Colorado Women's Bar Association, family law section, and 18th Judicial Bar Association.
Education:
Lauren earned her Bachelor of Arts at the University of San Diego, graduating cum laude in 2005. She obtained her Juris Doctor in 2008 from the University of Denver. While at DU, she was the recipient of the Scholastic Excellence Award, and was selected by her professors to be a Teacher's Assistant for a legal writing course and a Research Assistant on the topic of juror's motives.
Experience:
At the fellowship position, Lauren obtained invaluable experience watching cases unfold from Judges' perspectives. She regularly uses this experience to guide her clients in preparation of hearings and in reaching settlements.
In the past ten+ years, Lauren has represented over 500 clients in family law matters, and including divorce cases with complex asset division issues, parenting time matters, modifying child support and parenting time, contempt issues, restraining orders, appellate matters, dependency and neglect issues, and adoptions.
She also has in depth knowledge of military divorce issues, cases that involve the issue or allegation of sexual abuse, and issues of grandparent visitation. While she strives to and usually reaches a settlement in cases, she has extensive litigation experience, including representation at temporary orders, permanent orders, advisements, contempt hearings, oral arguments, and other hearings with family law issues at hand.
Lauren believes if a fair and thorough settlement can be reached, this is generally best for the client, the client's future co-parenting relationship, and any children involved. However, if a fair settlement cannot be reached, Lauren is ready to litigate any issues necessary to make sure her client's assets are protected, and to ensure that any orders that would be in the children's best interests are sought in a hearing in a Court of Law.
Lauren also believes that everyone deserves to have access to a legal professional and could benefit from some legal help throughout the process, even if such services are provided on a limited basis. Lauren seeks to provide legal representation, unbundled legal services, and mediation services to best meet the specific needs of her clients.
Published Appellate Opinions:
In re A.M., 251 P.3d 1119 (Colo. App. 2010)
In re Marriage of Rubio, 313 P.3d 623 (Colo. App. 2011)
In re Vittetoe, 2016 COA 71 (Colo. App. 2016)
About Lauren:
Lauren lives with her Husband in Centennial, Colorado. She has two young children, a daughter and son, ages 7 and 5. She enjoys spending time with her family, participating in all water sports, including swimming, boating, wakeboarding, snorkeling, and scuba diving. Lauren also loves to travel with her family, including taking camping trips and going to the beach. In her free time, she loves to garden in her backyard.
Lauren's passion for law stems from her desire to help people during one of the most difficult times of their lives. She enjoys working closely with her clients and seeing them come out of this process with a new perspective on life. Lauren also finds satisfaction in helping resolve conflict for the children in this process. She understands they should be the most important focus and helps clients take a long term view to help their children cope and thrive.
---
Ryan Hutton, Esq – Attorney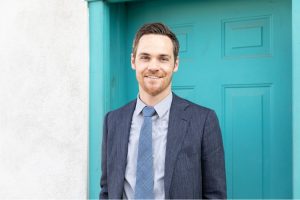 Ryan grew up in Aurora, Colorado and has spent most of his life in Colorado. He attended college in Fort Collins at Colorado State University where he studied sociology and criminal justice.
A Graduate from the Gonzaga University, School of Law, Ryan joined the firm in 2017 with a background in family law, estate planning, appellate practice, and civil litigation. Ryan's journey into family law started when he worked as a law clerk in Douglas and Jefferson County on predominately family law dockets. During his time in Jeffco, Ryan also acted as an interim family court facilitator where he assisted pro se parties in navigating the judicial system.
Ryan has participated in and observed hundreds of domestic proceedings, ranging from permanent orders hearings to post-decree modification hearings. His intimate knowledge of the judicial system and extensive experience researching domestic issues and drafting court orders make him a very valuable asset to the firm.
Ryan is a member of the 1st Judicial District Bar Association and has been a member of their Board of Trustees since 2015. He is also a member of the Colorado Bar Association, a member of the Colorado Bar family law section, a member of the Metropolitan Denver Interdisciplinary Committee, and a member of the Colorado Chapter of the Association of Family and Conciliation Courts.
Ryan is a previous recipient of the 2016 George Holley Outstanding Young Lawyer of the Year Award which recognizes his outstanding contributions to the practice of law as a young attorney, and Metro Volunteer Lawyers also spotlighted Ryan as their Outstanding Volunteer Attorney in December of 2016.
In his free time Ryan enjoys the majestic Rocky Mountains and is still trying to master his golf game. He spends most of his free time with his wife and son enjoying beautiful Colorado.
---
Claira Rolfson, Esq – Attorney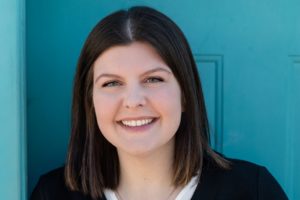 Claira grew up in Seattle, Washington, where she spent most of her life. She attended college at the University of Washington, where she studied economics and public policy.
In 2019, Claira moved to Denver, Colorado to attend the University of Denver, Strum College of Law. During law school, Claira was an editor of the university's Water Law Review. She externed with different personal injury and business law firms while a student. She was admitted to the practice of law in Colorado in May of 2022.
Before attending law school, Claira always knew she had a passion for family law. As a child of divorce herself, Claira was drawn to this area in the hopes of helping families through different, and sometimes difficult, periods of transition.
When not working, Claira enjoys spending as much time in the mountains as she can. Claira likes to adventure with her Goldendoodle, Cleo. She also enjoys hiking, rock climbing, and skiing as much as she can.
---
Emily Labatut, Esq – Attorney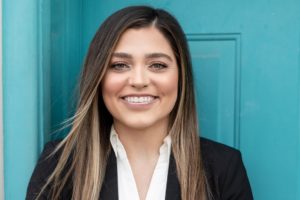 Emily was born and raised in Louisiana. She attended Louisiana State University where she received her bachelor's degree in sociology, with a concentration in criminology, and a minor in psychology.
In 2022, Emily graduated magna cum laude from Southern University Law Center where she primarily focused on family law. During law school, she was a student attorney with the Divorce and Domestic Violence Clinic and interned with the East Baton Rouge Family Court and Southeast Louisiana Legal Services Family Law Unit. Additionally, Emily was an editor of the university's Law Review, and her article, "The Effects of Parental Narcissistic Personality Disorder on Families and How to Defend 'Invisible Victims' of Abuse in Family Court," was published in Vol. 48 No. 2 of Southern University Law Review.
Emily was admitted to the practice of law in Colorado in October of 2022. Her background in family law and domestic violence gives her a strong intuition and understanding of complex family dynamics, along with a strong sense of empathy and compassion for her clients.
In her free time, Emily enjoys spending time outdoors, attending concerts, playing sports, and exploring what the beautiful state of Colorado has to offer.
---
Maggi Hazke – Office Manager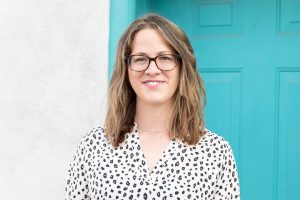 Maggi grew up in Texas raising and showing horses. After graduating from the University of North Texas with a BA in English Literature and a minor in Political Science she relocated to Denver in 2011.
Maggi worked as a Project Coordinator for an Electrical Contractor for six years. After the birth of her daughter in 2018, she decided to take a year off and be a stay-at-home mom. Maggi began working for the firm in 2019. Her experience as a project coordinator assisting in managing large construction projects has transferred well in the management of the firm.
Maggi loves spending time with her family. She enjoys snowboarding, frisbee golf, camping, and gardening.
---
MaKayla Lovegrove – Legal Secretary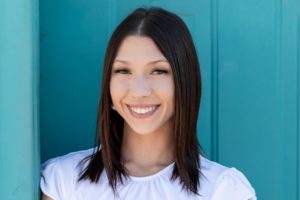 MaKayla was born and raised in Littleton, Colorado. She started her career in the legal field in 2018 working for the Bryan Cave Leighton Paisner Law Firm in downtown Denver. MaKayla quickly developed a passion for helping those who found themselves needing legal help. From there, MaKayla went to work as a Paralegal for a personal injury attorney at Ramos Law. MaKayla was adopted at a young age which was a key part of her decision to move her career into family law with Hulse Law Firm. She is excited to be involved in helping guide families through their legal issues. She knows that both her professional and personal experience will allow her to serve her community at an even greater level.
MaKayla enjoys spending time with her family and friends. Most of her time is spent outdoors, in the mountains, or at the dog park.